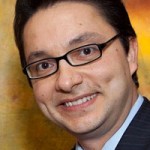 A: "Yes, if it is not well controlled" was the answer found by a new study at Brown University's Alpert Medical School in Providence, R.I.  Researchers found the more asthma symptoms in a child, the lower his or her quality of schoolwork.  After measuring the children's asthma severity using spirometry and following their peak flow measurements over time, they found that those who poorly managed the symptoms of asthma had lower grades than children who had their asthma under control.
When it came to sleep, children experiencing bad asthma symptoms couldn't get enough sleep and their academics consequently suffered.
The frequent struggles with asthma were higher in urban children from low socioeconomic backgrounds primarily because they reside closer to risky environmental pollutants that may contribute to asthma and poor health. Children from these families are also at risk if they don't visit parks for cleaner air.
The Natural Resources Defense Council found that pollutants such as smog, sulfur dioxide from burning coal, and diesel exhaust could trigger asthma.
The researchers hope that controlling asthma symptoms and gaining better sleep through interventions could significantly improve children's school performances especially in these populations.
One of the easiest methods to track asthma symptoms and peak flow measurements is by using the FREE AsthmaMD mobile application and sharing your data with your physician for better asthma control and better school performance.