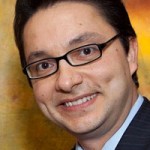 In a recent article published in Lancet, researchers evaluated 880 patients with asthma and determined those with certain genetic predisposition were much more likely to have more severe asthma which lasted into adulthood.  An additional interesting finding was that this genetic predisposition was independent of family history of asthma.  So just because there is family history of severe asthma, it doesn't mean that your child would have the same and vice versa.
James T C Li, M.D., Ph.D., answering a question for the Mayo Clinic about children outgrowing asthma, said, "In some children, asthma improves during adolescence and young adulthood. For others, symptoms go away only to return a few years later. Many children with asthma never outgrow it."
Based on the debilitating effect of asthma, parents should take all the precautions to manage their child's asthma and not count on them to outgrow it.  This generally means to follow an asthma action plan provided by your physician and track your asthma by using tools such as free AsthmaMD mobile app.