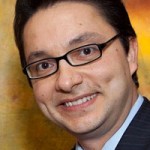 U.S. researchers who looked at more than 1,200 mother-child pairs between 1999 and 2002 found that greater intake of peanuts, milk and wheat during early pregnancy was tied to reduced rates of midchildhood allergies and asthma. The findings were published in The Journal of Allergy and Clinical Immunology.
Analysis of the data found that higher consumption of peanuts by pregnant women in their first trimester was associated with a 47 percent decreased odds of peanut allergic reactions in mid-childhood.
Higher consumption of milk in the first trimester of pregnancy was associated with a 17 percent decrease in chance of mid-childhood asthma.
In the second trimester, higher wheat consumption was associated with a 36 percent decrease in the odds of allergic skin reactions in mid-childhood.