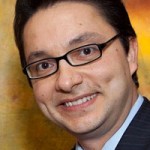 According to a new study from Columbia University, exposure in the womb to household chemicals known as phthalates might increase a child's future risk of developing asthma. Children had nearly an 80 percent increased risk of developing asthma between age 5 and 11 if their mothers were exposed during pregnancy to high levels of two phthalates (pronounced thal-ates), the researchers found. The two phthalates were butylbenzyl phthalate and di-n-butyl phthalate, according to the study.
"The prenatal period tends to be when the child is most vulnerable, and in our study we did see a significant increase in asthma risk with prenatal exposure," said lead author Robin Whyatt, a professor of environmental health sciences.
Phthalates are a type of chemical used to make plastics more flexible and harder to break, according to the U.S. Centers for Disease Control and Prevention.
"Phthalates are everywhere. They are in an amazing number of products. You name it, you're going to find them," said Dr. Patricia Vuguin, a pediatric endocrinologist at Cohen Children's Medical Center in New Hyde Park, N.Y. "That's why their potential impact is kind of scary."
There has been other studies which raised concerns about Phthalates. Prior research has linked phthalates to other allergic diseases, such as eczema, according to Vuguin. Other research, including two studies recently presented at the International Federation of Fertility Societies and the American Society for Reproductive Medicine annual meeting, has found an association between phthalates and reproductive difficulties.
Whyatt suggested that pregnant women avoid storing and microwaving food in recyclable plastic containers. They also should avoid using scented products, which use phthalates to help "stick" the scent to the air freshener or laundry detergent. It is also important to limit drinking from plastic bottle water, specially if left in heat (inside the car in a hot day) to reduce the Phthalate intake.