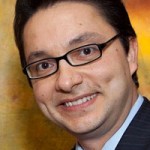 Children who experience trauma such as divorce, death of a parent or domestic violence are more likely to develop asthma than other kids, new research suggests.
"We know that young children are susceptible to numerous adverse factors that they may be exposed to in the home environment, including cigarette smoking, indoor triggers, and even, as this study shows, dysfunctional families and associated domestic violence," said Dr. James Sublett, president of the American College of Allergy, Asthma and Immunology, in a college news release.
"It is even more important that these high-risk children are identified and cared for by experts in the management of asthma," he said.
Researchers surveyed parents of more than 92,000 children under the age of 18. They found that about one-third of the children had experienced at least one traumatic event, most commonly "living with a parent or guardian who got divorced or separated," study author Dr. Robyn Wing said in the news release.
"The data showed that the more adverse childhood experiences a child is exposed to, the greater the probability he or she will develop asthma," Wing added.
One in four kids exposed to five or more types of trauma had asthma, compared to 12 percent of those who hadn't experienced any of these traumas, the study found. It defined these traumas as domestic violence, divorce or separation of parents, living with someone who is mentally ill, living with someone who's been in jail or prison, and death of a parent or guardian.
About two-thirds of those children in the study hadn't experienced any of the traumas, and 17 percent had experienced one, the researchers said. The rest experienced more.
The study doesn't prove that a traumatic event causes asthma, merely that there is an association between the two.
The study was published April 2 in the Annals of Allergy, Asthma and Immunology.