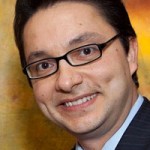 1)   My child does't have asthma, he just coughs a lot at certain time of the year or wheezes when he gets a cold.   Parent's have a negative connotation about what asthma means.  Today over 8 percent of the population in US has been diagnosed with asthma and that rate is higher among women and children.  If your child suffers from seasonal/allergic/viral illness related cough and feels short of breath, he may be suffering from asthma.  Proper diagnosis and treatment can make a big difference in their overall health and less missed school days.
2)  I don't hear a wheeze.  So it can't be asthma.  This is a common misconception among parents of asthmatic children and may delay start of treatment and increase chance of ER visits and hospital admissions.  For those with asthma, a cough is usually a sign to start their medication to help with their breathing.  Any delay in doing so may cause worsening of symptoms.
3)  My child won't be able to play sports because of his asthma.  Currently there are numerous medications that should allow most asthmatics to play sports and/or do normal activities without feeling short of breath.  Your can take the asthma control test to see if your symptoms are well controlled.   If your symptoms are not well controlled, talk to your doctor to adjust your medication to achieve better symptom control.  Your physician would benefit from your asthma history if you can provide him with more detail about your symptoms.  There are free smart phone applications such as AsthmaMD which can be used at home to track your daily symptoms and allow you to share this information with your physician.
4)  I don't want to give my child steroids.  Current inhaled corticosteroids (ICS) have  very little systemic side effects and there have been numerous studies to show that chronic use of ICS is safe for children.  Since Asthma is an inflammatory condition, according to NIH guidelines, any form of persistent asthma would benefit from use of anti-inflammatory medication such as ICS.  These medications play an important role to reverse and/or prevent an inflammation from starting, and may prevent future lung damage.
5)  My child hasn't needed an inhaler for over 6 months. So he must have outgrown his asthma.  Data has shown that many asthma related ER visits can be avoided if the right medications are given early.  Many children improve their asthma at some age; however, just because they haven't had an attack for a few months does not mean that they have  outgrown their condition.  Asthma usually has triggers which include, respiratory viruses, allergies, exercise, pollen, pollution, etc. which can cause an exacerbation of symptoms.  So it is best to have an inhaler ,which is not expired, readily available for emergencies even if you haven't had an asthma attack for a long time.
Article written by Dr. Sam Pejham, director of Tri-Valley Pediatrics and Assistant Clinical Professor of UCSF School of Medicine, and the Co-Founder of AsthmaMD.