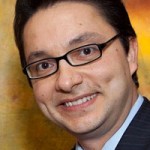 BASEL, Switzerland, March 22 (UPI) — Fourteen percent of chronic childhood asthma is due to exposure to traffic pollution near busy roads, researchers in Europe say.
Lead author Dr. Laura Perez of the Swiss Tropical and Public Health Institute said until now, traffic pollution was assumed to only trigger asthma symptoms, but the research did not account for chronic asthma caused by the specific range of toxicants found near heavily used roads.
The researchers used data from existing epidemiological studies which found that children exposed to higher levels of near-road traffic-related pollution also had higher rates of asthma, even when taking into account a range of other relevant factors such as passive smoking or socioeconomic factors.
The study, published in the European Respiratory Journal, found 14 percent of asthma cases across the 10 European cities could be attributed to near-road traffic pollution.
"Air pollution has previously been seen to trigger symptoms but this is the first time we have estimated the percentage of cases that might not have occurred if Europeans had not been exposed to road traffic pollution," Perez said in a statement.