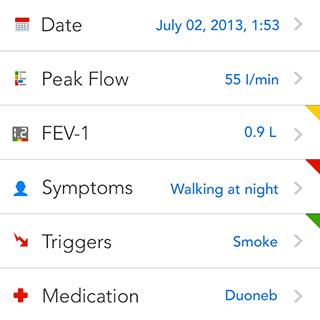 Log on the go
Easily log your asthma attacks wherever you go.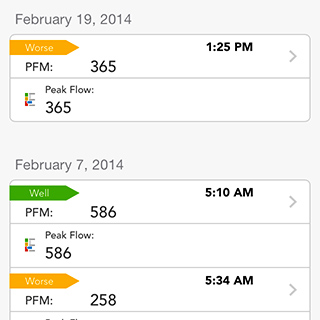 Asthma journal
Quickly review your past asthma data and notes.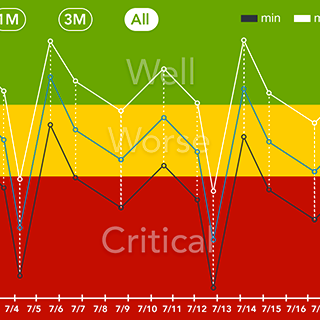 Chart severity
At-a-glance, graphical view of your PFM and severity.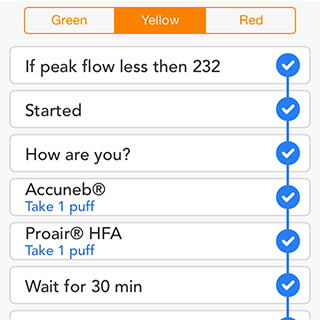 No more paper-based action plans
Let AsthmaMD guide you through your action plan.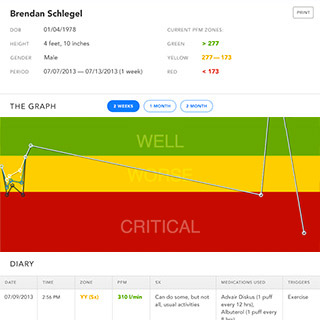 Send to physician
Easily and securely share your asthma record with your care team.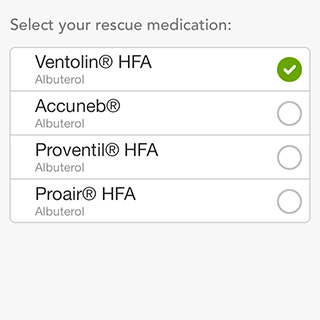 Customize medications and action plan
Easily add medications or your action plan.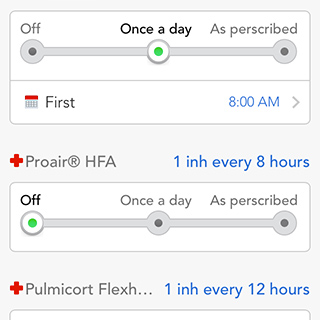 Create customized alerts and reminders
Never miss a medications again with integrated reminders system.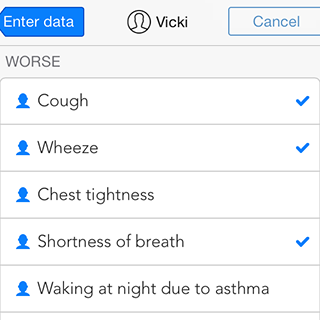 Benefit Asthma Research
Anonymous, aggregate data will help correlate asthma with environmental factors, triggers and climate change.